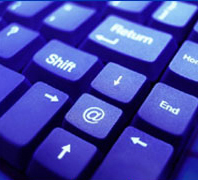 Jumeirah College is a Nursery to Year 13 School that has earned a reputation for providing a first class education, teaching The National Curriculum for England to nearly 900 students. Though the majority of our students are British, we are privileged to have over 40 different nationalities of students.

At Jumeirah College we aim to provide students with a rich educational experience that combines a strong academic focus together with the all round development of students potential including their personal, social, creative and physical development.

High quality standards of teaching and learning in a caring environment are at the very core of Jumeirah College's philosophy where significant emphasis is placed on individual student achievement and the celebration of success.

The college has a modern forward thinking approach to education and firmly believes that ICT has the capacity to enhance teaching and learning in all subject areas and ultimately improve outcomes. Consequently, the college is developing an extensive e-learning programme in all year groups.

Our expectations are high not only for our students but for our staff too. Each one recognizes the value of a caring and motivational atmosphere and is aware of the need to work in partnership with parents for the future success of the students.

The college is divided into a Primary Section and Secondary Section each under a Headteacher. Mr. Wright heads the Primary Section and Mr. Williams the Secondary Section, both together carrying out joint responsibility for the whole college.

We hope you will enjoy looking at our website and that you will be impressed with the quality and style of education that we have to offer.